Kegworth Parish Council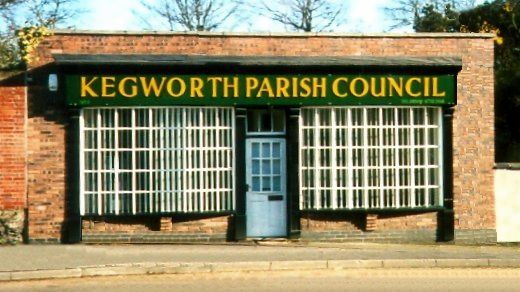 http://kegworth.leicestershireparishcouncils.org/
Kegworth Parish Council is a democratically elected body which was 'born' on the 4th of December, 1894 and comprises of ten Councillors, both men and women. The council meets on the first Monday in every month [ with the exception of Bank Holidays when it is the second Monday of the month ] at 7.30pm at the Parish Council Office, 1 London Road, Kegworth. Members of the public are welcome at the meetings and at the commencement of each meeting there is an opportunity for the public to make a comment or ask a question: for the remainder of the meeting the public can listen but can only speak at the discretion of the Parish Council.
The Parish Council owns and is responsible for the Whatton Road Cemetery, the King George V Playing Fields on Nottingham Road, the Whatton Road and Sideley Recreation Grounds, The Flash, the allotment sites on Station Road and Sideley, a small piece of land off Long Lane and the Parish Council's Office at 1 London Road.
The Parish Council is responsible for the upkeep and maintenance of St. Andrews Churchyard which includes the boundary walls and fences, and the whole of Kegworth Market Place with the exception of the public conveniences and the bus shelter. This building is owned by North West Leicestershire District Council.
Kegworth Parish Council is elected by, and exists, for the benefit of Kegworth citizens. It's mission is to protect the interests of the residents of the Kegworth Parish and reflect and represent their wishes whilst striving to make Kegworth a more pleasant, healthier and safer parish in which to live, work and play.
The Clerk may be contacted during office hours at the Parish Council Office, 1 London Road, Kegworth, Tel: 01509 670204. Fax: 01509 673500. The office is open to the public on Tuesdays and Thursday afternoons 2p.m. until 4p.m., and on Wednesday and Friday Mornings 9.30a.m. until 11.30a.m.
There is a direct phone link with North West Leicestershire District Council at the Parish Office. The District Council has departments which are responsible for Planning and Building Control, Council Housing, Environmental Health, Leisure, Technical Services, Economic Development and the collection of Council Tax.